The Santa Barbara Spa offers two amazing waxes that have been hand selected by Shelby McKaig-Rowe. The first is widely considered one of the finest depilatory waxes ever made, the second was created for delicate skin and is one of the very best organic waxes in the industry. At the Santa Barbara Spa our waxings are efficient, affordable, and never rushed because you are in expert hands that take time to get the job done right.
The European Wax
Our blue strapless hard wax is made in France and contains jojoba oil, a fine natural oil extracted from the seed of the jojoba plant. Jojoba oil is a wonderful addition to this luxury hair removal wax because it contains Vitamin-E and other minerals and vitamins known to be essential to maintaining healthy skin and hair. Our hard wax is known to be more gentle on the skin than most by adhering to only the hair and not your skin.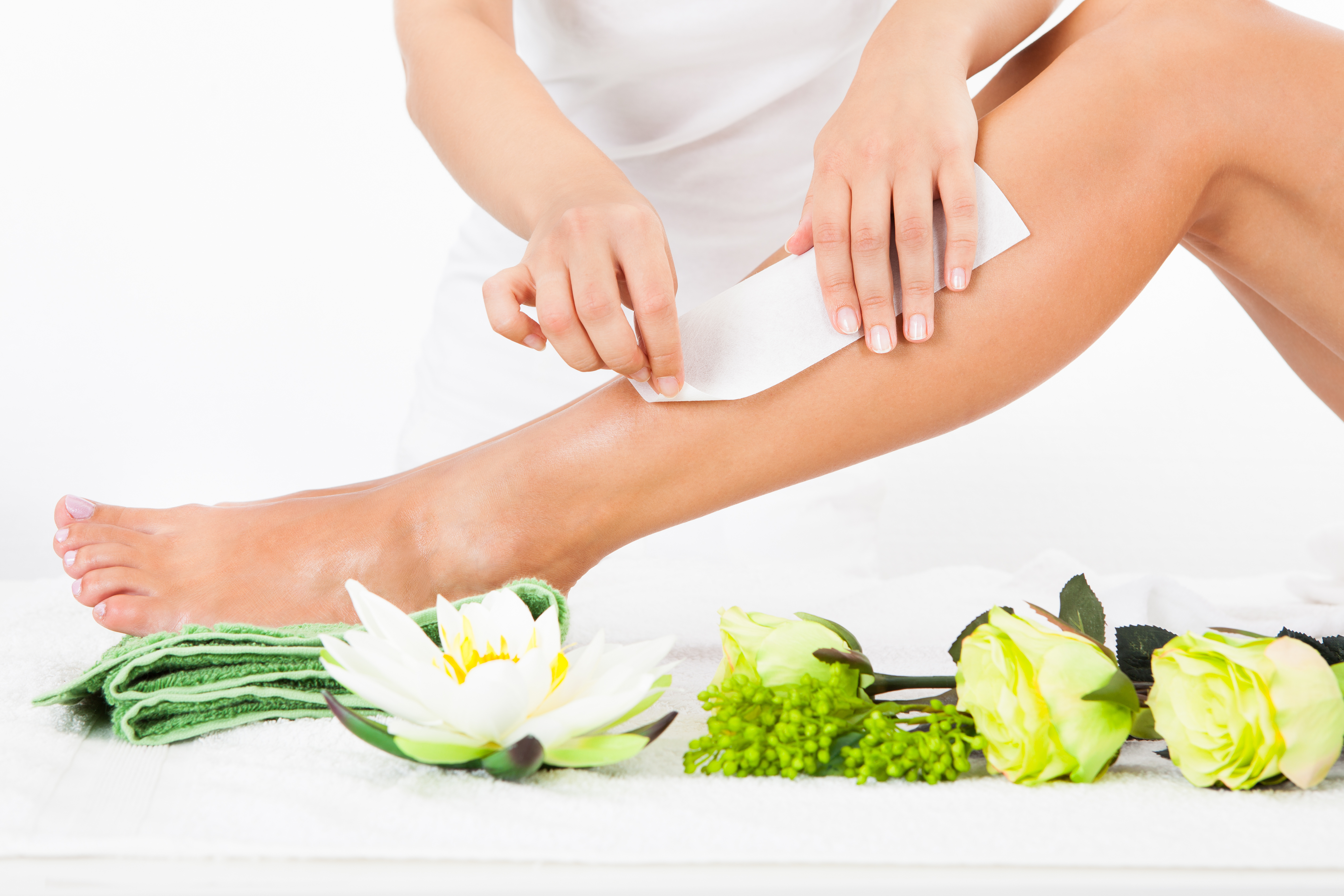 Organic Wax
We also offer a gentle organic strawberry pearl lukewarm wax that is made to be used on even the most delicate skin. The Santa Barbara Spa is accustomed to working with sensitive skin and happy to customize your experience to your needs. Before your service it is important to inform us of any requests or hesitations you may have and we will work together to ensure you are comfortable and the waxing is effective.
Hygienic & Clean Waxing
One of the many luxuries that make the Santa Barbara Spa unique and special is that we enforce a strict policy for maintaining a clean and sanitary environment. We have a few standard practices that help ensure your safety.
Always wear gloves during waxing treatments.

Always disinfect implements for every client.

Never "double dip" our wax sticks.

Fresh sheets used for every client.

Used products are disposed of in a closed sanitary container.
contraindications of waxing:
 It is not recommended to use waxing as a hair removal method if you are currently using retin a or have used Accutane within the last 6 months.