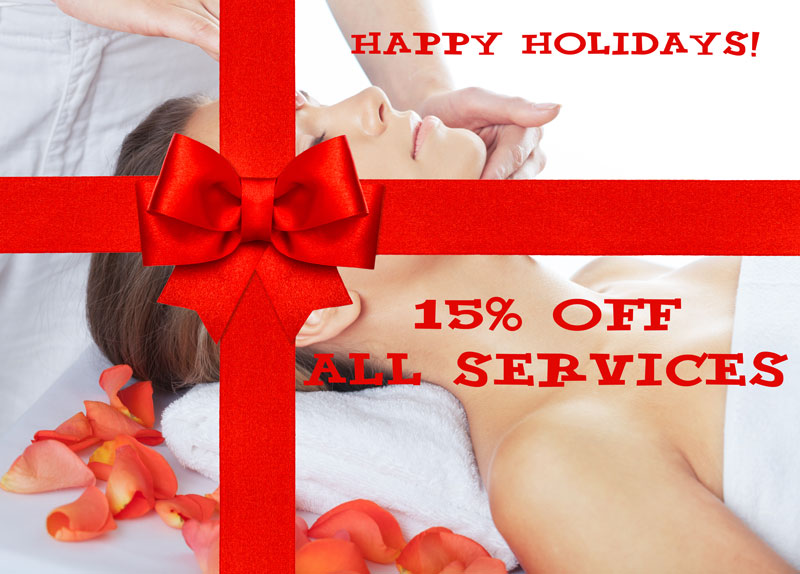 Give the gift of luxury and relaxation with this special Santa Barbara spa Holiday offer for 15% off gift certificates bought before December 25 2015. Order your gift certificate online today or come in to the Santa Barbara Spa and pick up a gift certificate for 15% off.  These gift certificates can be used on any one of our amazing Santa Barbara facials, waxings, body treatments, or other luxury spa services.
Don't miss this great opportunity to get all your spa and beauty services for an amazing discount. It's our special way of saying thank you Santa Barbara and Happy Holidays.
From our many wonderful facials, including the Santa Barbara Facial, to our organic waxings such as our popular Santa Barbara Spa eyebrow waxings, leg waxings, lip waxings, Lip and brow combo, or Brazilians.
Contact Santa Barbara Spa to set an appointment or purchase online at the Santa Barbara Spa Shop.  When booking online be sure to enter coupon code: SBSPAHOLIDAY15